Books that are cleaning up while teaching you to tidy up
SIOUX CITY -- When "The Life-Changing Magic of Tidying Up: The Japanese Art of Decluttering and Organizing" was translated into English in 2014, the book's author, Marie Kondo, became an international celebrity.
Not only did the initial book spawn a sequel (2016's "Spark Joy: An Illustrated Master Class on the Art of Organizing and Tidying Up"), it even inspired a comic book adaptation (2017's "The Life-Changing Manga of Tidying Up: A Magical Story").
More than that, Kondo's book inspired a publishing cash cow on guides guaranteed to keep our cribs clutter-free.
Some are helpful, while others are quirky, and one might need a less macabre book title.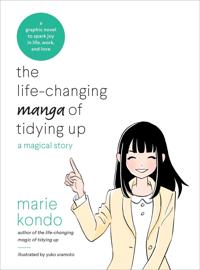 Yes, we're looking at you, "The Gentle Art of Swedish Death Cleaning: How to Free Yourself and Your Family from a Lifetime of Clutter."
Still, there is a method in author Margareta Magnusson's madness. According to her 2018 book, the Swedish word for decluttering is "dostadning," which you guessed it, roughly translates into "death cleaning."
While Swedish decluttering can be done anytime, Magnusson recommends doing it before your date with the grim reaper.
Popular minimalist blogger Joshua Becker takes it one step further. In 2018's "The Minimalist Home: A Room-by-Room Guide to a Decluttered, Refocused Life," he works on the premise that our home is actually our "life's HQ." Keeping our personal headquarters tidy will transform it into being a launching pad for a more fulfilling and productive life.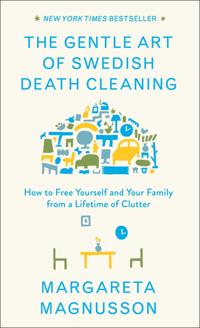 Which, naturally, begs the question: Do any of these people have kids?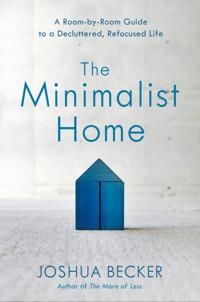 Well, Cassandra Aarssen, a professional organizer and mother of three small children, can sympathize with you. Her 2017 "Real Life Organizing: Clean and Clutter-Free in 15 Minutes a Day" provides tips you can use before the folks from TV's "Hoarders" arrive on your doorstep.
But what if you're a free spirit who refuses to conform with societal norms? In a nutshell, there's a fine line between being a free spirit and being a slob. If you find yourself leaning toward the latter, for heaven's sake, pick up 2016's "New Order: A Decluttering Handbook for Creative Folks (and Everyone Else)" by artist, musician and professional organizer Fay Wolf.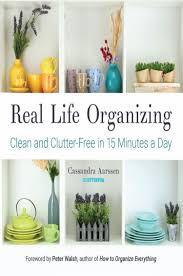 In her book, Wolf will teach you how to say bye-bye to the stuff crowding your space and howdy to habits that free you to do the things you're passionate about.
Pretty words, right? But is it practical? If you're like us, you'll need some tough love.
That's why we prefer Sarah Knight's "Get Your S**t Together: How to Stop Worrying About What You Should Do So You Can Finish What You Need to Do and Start Doing What You Want to Do."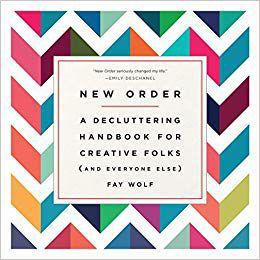 Written by a professional editor and a "revering perfectionist," this 2016 New York Times bestseller has been translated into more than 40 different languages and became a TED talk.
Subscribe to Breaking News
Copyright 2018 The Sioux City Journal. All rights reserved. This material may not be published, broadcast, rewritten or redistributed.